Stranger Things 3 came down to one simple thing, one summer can change everything. Coming back bigger, bolder, and incredibly cinematic, Stranger Things 3 social was tasked with introducing the biggest monster yet to our fandom. We were challenged to find the balance of presenting ourselves as the large franchise we've become, while remaining relatable to the core stranger fandom. 
With the guidance of my campaign leads, I lead daily social content creation and asset management including the creation of supercuts, memes, and accompanying copy. Additionally, I assisted in the creation of overall campaign strategy including creation of voice and content buckets.
Our campaign efforts resulted in a growth of 7.5M+ followers across platforms. Select posts can be found below.​​​ 
*Please contact for more samples of work for Stranger Things 3.
Season 1 Eleven Watches Season 3 Never Ending Story in Mike's Living Room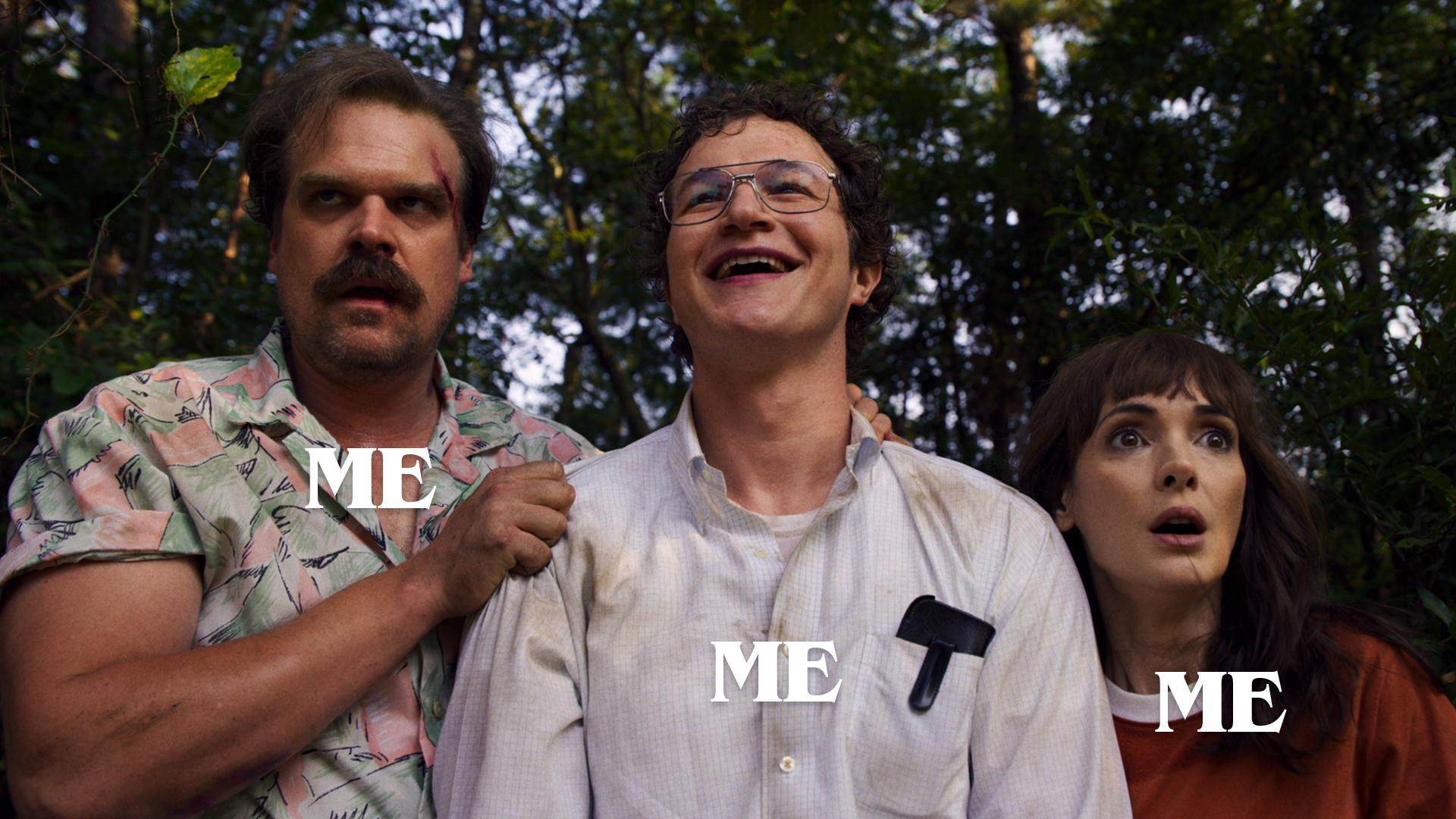 Mike Wheeler in Various "Not now, mom!" Situations